In 2021 we hosted our very first CRT Sunflower Photographic Competition!
Please get in touch if you would like us to run another competition this year. For details of last years competition see below.
I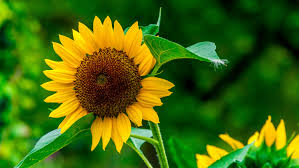 Share your pictures to see who can:
1. Grow the Tallest Sunflower
2. Grow the largest head on a Sunflower
3. Take the most creative photograph
4. The most blooms on a single sunflower plant
Submit photos that include measurements for entries 1+2
The winner in each category will receive a £50 shopping voucher of their choice.

To request your free pack of sunflower seeds, please email crt.hub@coalfields-regen.org.uk.
Please share your progress with us on social media and we will share it with others.