Join us by taking part in the CRT Sunflower Photographic Competition!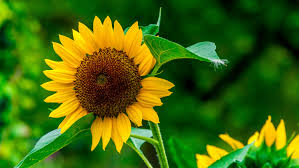 Share your pictures to see who can:
1. Grow the Tallest Sunflower
2. Grow the largest head on a Sunflower
3. Take the most creative photograph
4. The most blooms on a single sunflower plant
Each of the three categories has a closing date of 31st October 2021
Submit photos that include measurements for entries 1+2
The winner in each category will receive a £50 shopping voucher of their choice.

To request your free pack of sunflower seeds, please email crt.hub@coalfields-regen.org.uk.
Please share your progress with us on social media and we will share it with others.